Indianapolis Zoo
Click Here to navigate to the press.


Designs: 28
Last update: 08-24-2019 19:53:27
Description:
Address: 1200 W. Washington St., Indianapolis, IN 46222, USA
The zoo is devided in 4 zones or their Biome : Deserts, Encounters, Forests, Oceans and Plains. These distinct areas present approximately 1,400 animals and about 31,000 plants together in simulated natural habitats. The Zoo recreates the natural environments from the Antarctic land of the Penguins to the realm of the king of the beasts, the majestic African Lions, a visit to the Zoo is like a trip around the world.
The zoo is very maneuverable in a simple loop.
Machine 1 is located is located at the dolphin dome exit. (#1 on machine)
Designs are: Walrus, Polar Bear, Dolphin, Dog with Dolphin.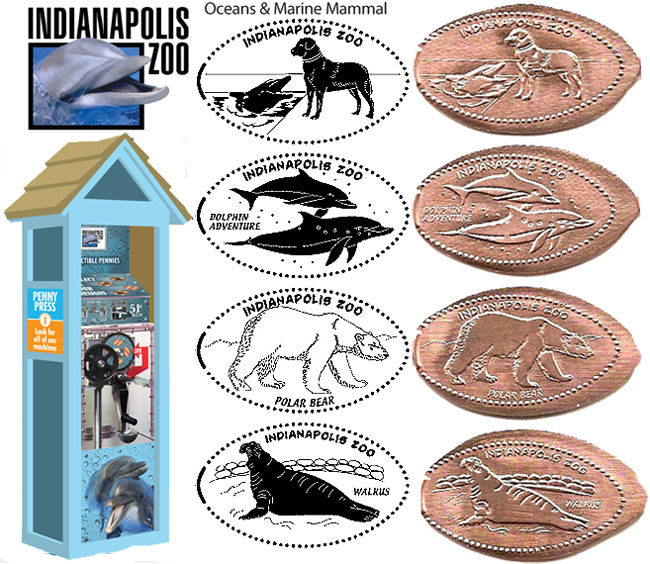 Machine 2 is located at the west entrance to the forest area across from the cafe on the commons (#3 on machine):
Designs are: Lemur, Bear, Tiger, Eagle.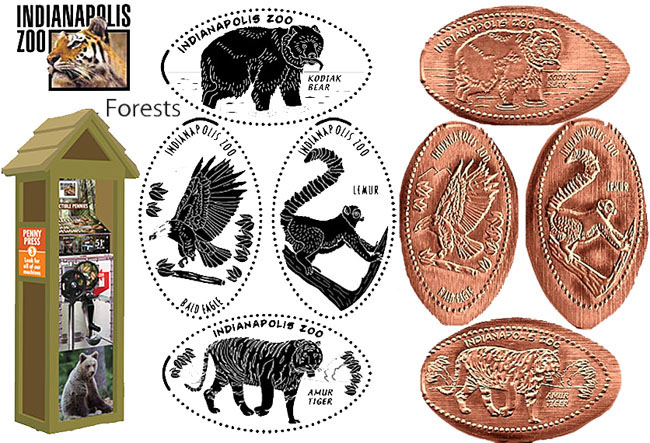 Machine 3 is located at the exit of oceans next to token machine 3.
Designs are: Seahorse, Penguin, Jellyfish, Shark.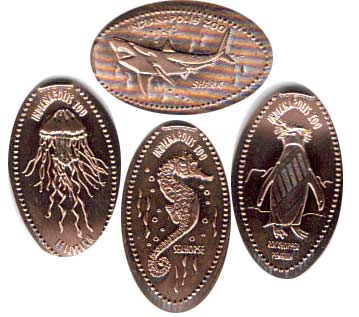 Machine 7 is located in the Oceans building just as you exit the shark petting area. Designs are:
I touched a shark, Moray Eel, Clown Fish, Sea Lion.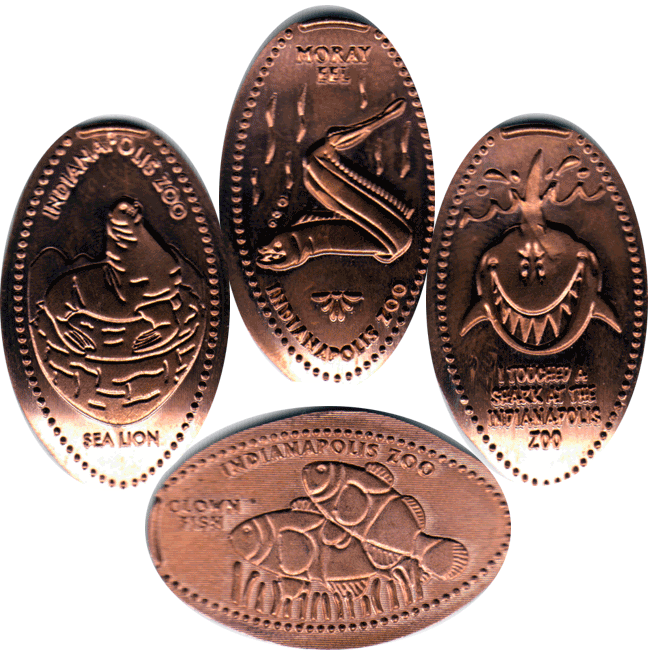 Machine 9 is located in plains next to the warthogs: (#2 on machine):
Designs are: Cheetah, African Wild Dogs, White Rhino, Warthog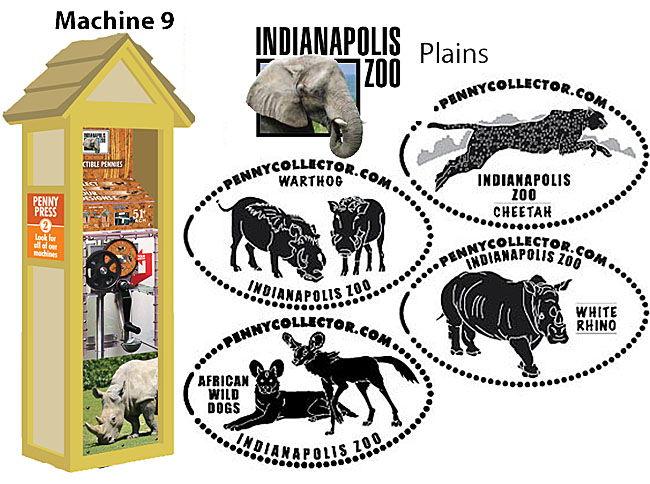 Machine 10 is located in the lobby of the White River Gardens building (Butterfly Exhibit/ #5 on machine).
Designs are: Butterflies , Turtle, Train, Flowers ).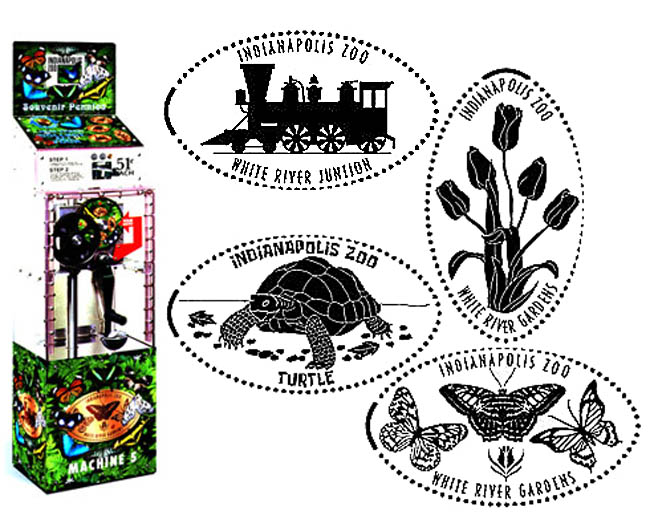 Machine 11 is by front gift shop: (#6 on machine).
Designs are: Bats, Gibbon, Otter, Red Panda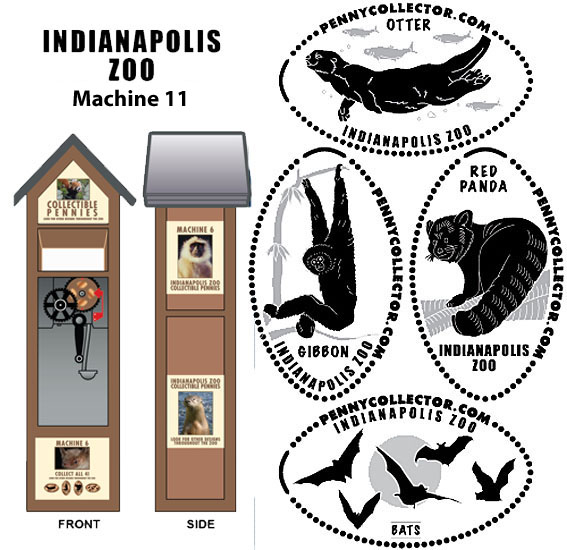 Comments
Updated Indianapolis Zoo - TheOklahomaTraveler
Updated Indianapolis Zoo - thegillion
Updated Indianapolis Zoo - Nschaefer
Copper Dropper added to system.
Added
My Machines